Posted on Juni 17, 2021 by Any
Too much to do?
Don't know where to start?
solve tasks wich you always wanted to do, but never found time before
Improved pomodoro technique
use RTP as guest or authorized user
picks task from the guest list or personal list
increases productive time
increases fun to work
important tasks with greater pick chance
be proud on your solved task list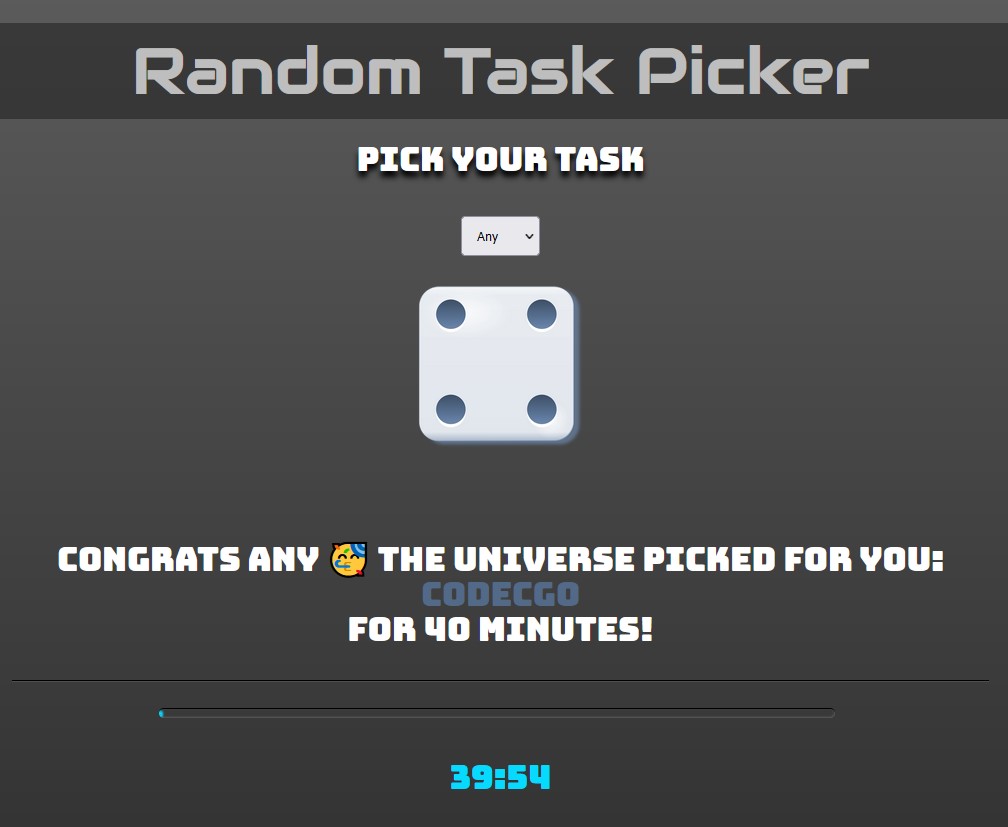 Want to see other projects? -> Yes!